OUR SPECIAL OFFERS
Our collection of wine deals designed to give you a great deal on must have wines!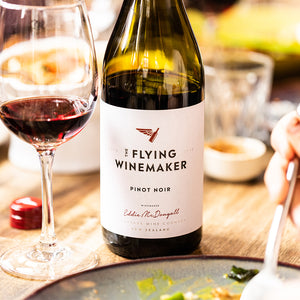 The Flying Winemaker Series
Winemaking without borders while ultimately aiming to express the honest flavours of individual grape varietals. Each wine produced under this range is a benchmark example of grape, place, and maker.
With an ambitious and pioneering spirit, we thrive on discovering and expressing the finest terroir — getting the best from every grape with minimal intervention. The results are exceptional wines, crafted with passion and precision so you too can experience the journey, one sip at a time!
Shop now
Little Pig Rosé
Little Pig loves life, he's thoughtful, passionate and charismatic. He enjoys jogging along the beach,
sharing his love of rosé and tending to his vines under the glistening sunshine. A fun-loving wine that is juicy, crispy-fresh, and pretty in pink. As we like to say - This wine pairs well with good times!
"Little Pig Rosé is a wine that carries the most emotional attachment and significance to me as it's named in memory of my late grandmother (po po 婆婆). Growing up as a child in Hong Kong, my po po called me "Little Pig" in Cantonese (豬仔) as I was born in the Lunar year of the Pig. My po po was an inspiration and hero who was generous, respected, and the best cook in the world."- Eddie McDougall (Founder)
shop now
根據香港法律,不得在業務過程中,向未成年人售賣或供應令人醺醉的酒類。
Under the law of Hong Kong, intoxicating liquor must not be sold or supplied to a minor in the course of business.